Get Found Online with a Well-Optimized Website
Website Hero can help you create innovative and responsive websites to boost traffic, improve conversion rates, and build brand awareness.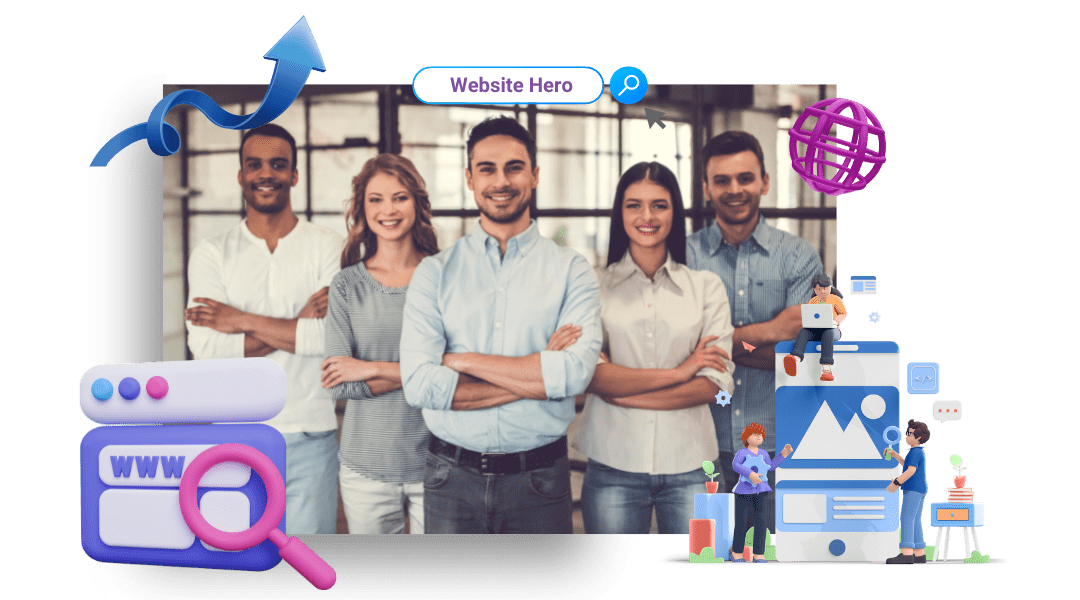 What Makes Us Different?
Our website design services will help you establish a robust digital presence and uncover your market potential. You can expect a website that works across various devices and appeal to different search engines.
Enhanced Customer Experience
Invest in Your Site's Success with Website Hero's Web-Design Services
Websites are integral to the success of any business. As a business owner, you must maintain a responsive, innovative, and well-designed website to attract new customers and build brand credibility. Our web design experts utilize cutting-edge tools for creating SEO-friendly websites to boost your search rankings, enhance your digital presence, and convert casual visitors into loyal customers. Whether you're a newbie or a successful businessman, Website Hero will assist you in creating a strong digital footprint in this highly competitive marketplace.
Improve Brand Reputation
We will make your website stand out from the crowd. Experts at Website Hero go the extra mile to build websites that are attractive, informative, and visually appealing. A good website not only enhances user experience and improves the brand image but also convinces a customer that your business is legitimate.
Boost Search Engine Rankings
A website that ranks high on search engines is more likely to attract customers and improve business performance. To appear on the first page of Google, your website should have high speed, engaging content, and attractive visuals. Web design experts at Website Hero go above and beyond to ensure your website adheres to the search engine protocols and receives good usability scores.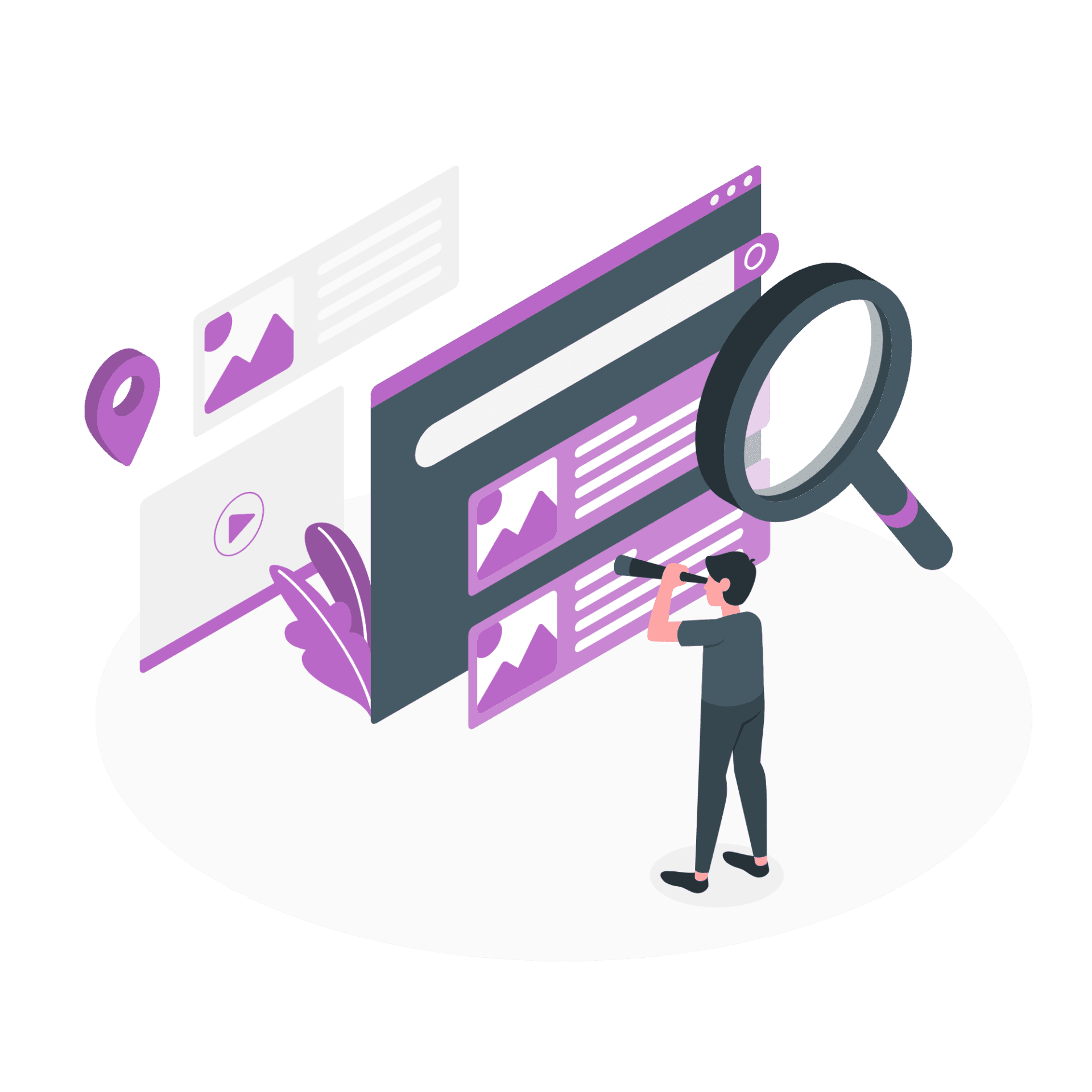 Widen Customer Base
Website Hero recognizes that most customers now use their smartphones to search for a product online. To attract more leads and increase website traffic, our web design team optimizes your website so that they are compatible with mobile devices and browsers. A well-optimized website drives more visibility and attracts the right people. With Website Hero, you can rest assured that the right customers will see your business at the right time, no matter what device or browser they use.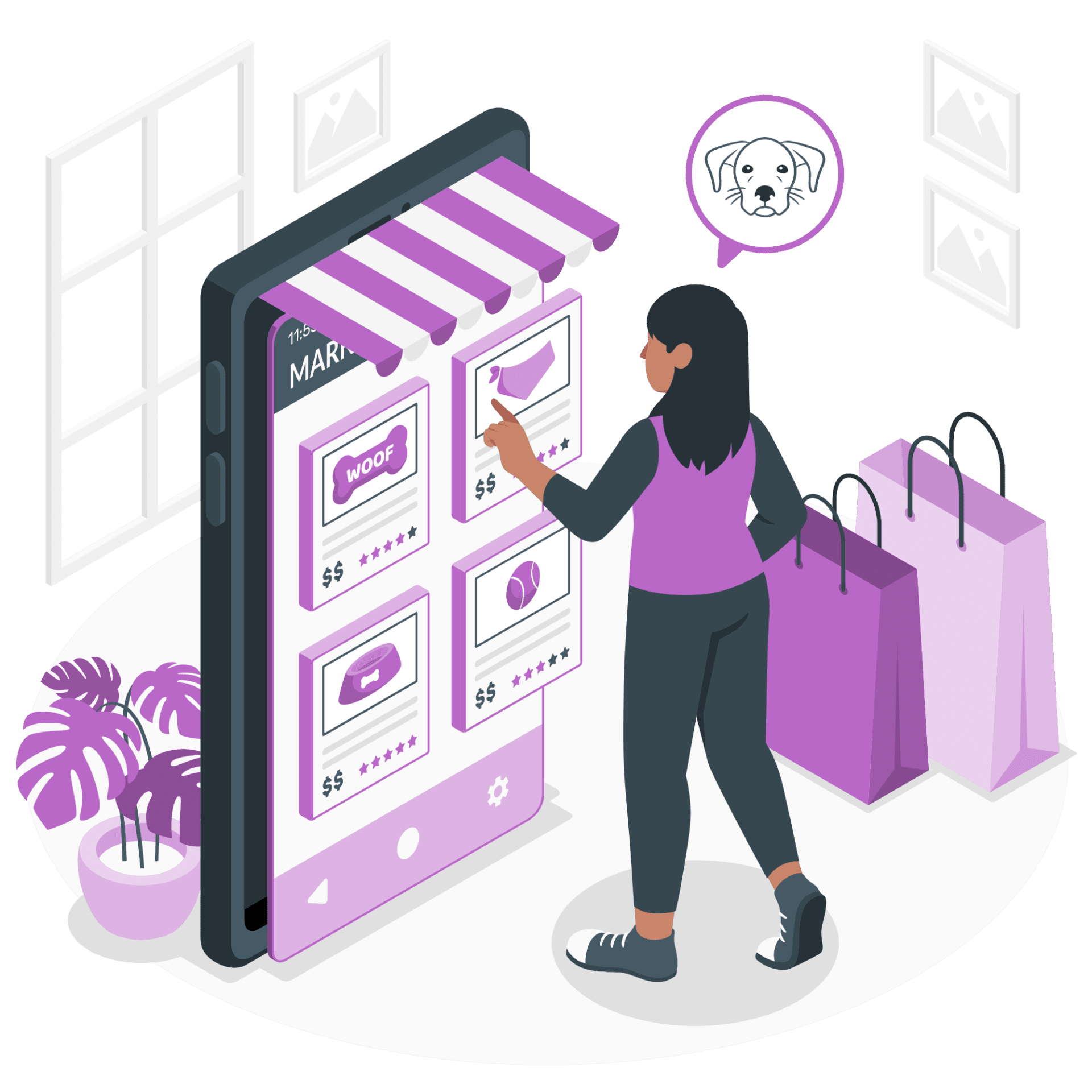 Website Hosting
Website Hero's web hosting services will enable you to increase your website's loading speed and improve its security. We will provide you with a diverse range of hosting plans tailored to your business needs and financial capabilities. We also offer customers access to a wide variety of domain management tools to keep the domain safe and stable.

Website Analysis
Our team conducts a thorough website analysis to understand the conversion opportunities and determine the strengths, weaknesses, and threats. As a part of the analysis, we compare the performance of your sites to your competitors and test the overall speed and functionality, thus increasing site engagement and conversion rates.

SEO-Optimized
Our main goal is to design SEO-optimized sites to help you rank high on search engines and make it easy for customers to find you online. Our team optimizes your website content and knows the tips and tricks to make your site's navigation SEO-friendly. Then why wait? Get in touch with us to appear on the first page of Google.
Web Design Experts
Boost Your Sites Performance and Establish Brand Identity.
Our years of experience building websites have taught us what it takes to captivate customers 
Simple and easy to navigate websites

Visually appealing sites

Compelling and concise content

Websites loading performance and responsiveness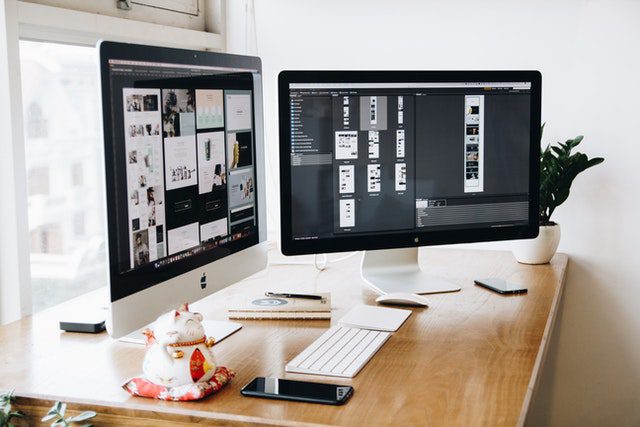 Frequently Asked Questions
What are Web Design services?
Web design services are a part of digital marketing that provides businesses with customized website design and helps them stand out from the crowd. Companies with attractive and informative websites are more likely to be trusted by customers. Custom-made websites provide companies with an array of benefits like protecting brand image, improving website scalability, boosting long-term profitability, and more.
Why are websites integral to the success of your business?
Web-design services are beneficial to businesses for the following reasons:
Increase website traffic

Convert leads into loyal customers

Create brand awareness

Get found easily

Boost search engine rankings

Improve brand image
Why Website Hero is the right choice for you?
Website Hero is the one-stop solution to your website designing needs. Creating websites all by yourself can be difficult and time-consuming. Therefore, experts at Website Hero will help you create well-designed, informative, and responsive websites to enhance your business and meet digital goals. Our team keeps up with the latest trends and happenings in the industry to provide web design services that meet your needs and specifications.
What are Responsive Websites?
Responsive websites can work on any kind of device regardless of their size or screen. No matter what device your user is viewing the website on, the content on the site is always clear and optimized for user experience. Our team knows how to make websites look great on desktops and mobile devices without requiring separate mobile sites.